Driving licence checks: What fleet managers need to know
---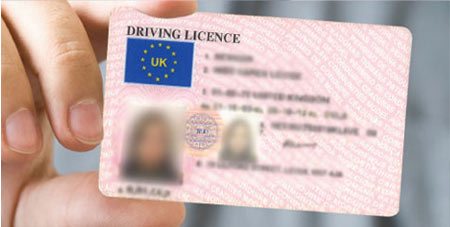 When you are managing a fleet, there are a number of time-consuming administrative tasks that need completing, one of which is checking your drivers licences to make sure they are eligible to drive in the UK. These should be more than just photo card and counterpart visual checks because these do not guarantee that the information is up to date, and fleets need to ascertain their credentials as a driver.
This article will provide fleet managers with an understanding of performing driving licence checks and the reasons why you should do them frequently.
Why is it important to check licences?
It is in the best interests of fleet companies to ensure they abide by the law to protect both themselves and their employees. For example, The Health and Safety at Work Act (1974) requires that all employers have a duty of care to ensure the health and safety of all employees whilst they are at work.
Furthermore, The Road Traffic Act (1988) makes it an offence for a person to permit another to drive on a road if that person does not hold a licence, and the Corporate Manslaughter and Corporate Homicide Act (2007) allows the prosecution of companies who's deficiency in health and safety, such as a failure to rigorously check licences, results in fatal consequences.
Looking at some statistics, it is clear that these checks need to be performed meticulously and on a regular basis. Studies have revealed that nearly one in three of all drivers who cover business mileage has penalty points on their licence. Similarly, every year in the UK, there are approximately 700,000 drivers licence checks being undertaken by the Driver and Vehicle Licensing Agency and a recent trial performed by them revealed that one in every 540 checks made reveal a driver with a disqualified or revoked licence.
Many of the drivers in these statistics have forgotten to renew their licences, and some may be deliberately breaking the law to keep their jobs. Either way, every business should consider the impact of their staff losing their right to drive and the potential damage a prosecution could have.
How can I run driver licence checks?
There are a number of fleet-dedicated driver licence checking services available online to help ease an administrative burden.
Alternatively they can be performed through the DVLA website as well. Please note you will need to sign up for their Electronic Driver Entitlement Checking Service and pay set-up costs and an enquiry fee but you can also do it by post or by calling their DVLA customer enquiries line on 0870 240 0009.
In summary, performing regular checks is not just a fleet managers duty, it is a legal requirement that will minimise fleet risk and ultimately lead to the safety and security of your employees and your business. The rules and regulations that govern the UK's driving eligibility criteria are periodically changing so regularly review your licence checking procedures and keep up to date through the DVLA website.
Related Articles