Driver warning: Ensure your tyres are wet weather ready
---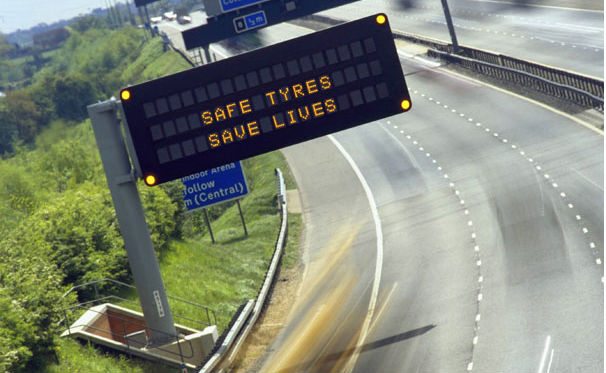 This October is Tyre Safety Month, organised by one of the UK's leading tyre safety organisations, Tyre Safe.
In support of this, the Highways Agency has warned drivers of the importance of checking their vehicle tyre pressures, by releasing figures stating that there were over 11,000 tyre related incidents on major roads in the UK last winter.
Simon Sheldon-Wilson, customer operations director for the Highways Agency, said:
"It's important to ensure that your tyres are ready for winter and that includes the kind of wet weather we saw last year. By checking your tyres at least once a month, you can make sure you have enough tread to control your vehicle in wet conditions and avoid aquaplaning at high speeds which could lead to disastrous consequences."
Stuart Jackson, the chair of Tyre Safe added:
"Last year was the wettest winter on record. Ahead of any wet weather we may encounter this winter, we're reminding drivers to check that their tyres' tread depth is deep enough to manage driving in wet conditions. Having adequate tread depth means the tyres will be able to handle wet weather much better, remaining in control and reducing the real risk of aquaplaning."
Tyre Safe is working with participating local tyre dealers to offer free tyre safety checks. More information can be found on their website. They also released this short video, comparing the handling of two vehicles with different tread depths:
How to check your tread depth
Checking your tyre tread depth can be done using just a 20 pence coin, simply place the 20p inside one of the grooves of your tyre.
If you can see some of the outer-edge of the coin then your tyres may be illegal and should be checked by a professional immediately. If left un-attended, your vehicle will be more susceptible to blow-outs, harder to control and have a much larger braking distance in the wet.
Related Articles