Fleet managers: It is your duty of care to regularly check your driver's eyesight
---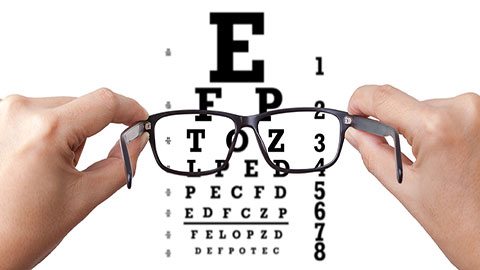 Lowering your fleet risk and fleet insurance premiums is something we covered last week, but we did not include drivers being fit for purpose.
This post will cover the ins and outs of the importance of ensuring that your employees are visually up to scratch, resulting in fewer accidents and mitigating risk.
Why do we need to check drivers eyesight?
According to RSA insurance, poor vision contributes to nearly 3000 accidents on UK roads every year, costing the taxpayer over £30 million.
To make matters worse, the Royal National Institute for the Blind (RNIB) has recently discovered that approximately 13 million UK motorists are not wearing the eyewear necessary to correct their vision whilst driving.
The Reporting of Injuries Diseases and Dangerous Occurrences Regulations (RIDDOR) states that business drivers have 30-40% higher collision rates than those of private drivers and over 800 people are killed every year in work-related road traffic accidents, the biggest cause of work-related deaths.
These staggering figures are a testament to the duty of care for fleet managers to encourage employees to have regular eye checks and ensure they are wearing their visual aids when at the wheel.
How often should you check employee vision?
In 2011 EU legislation was passed, requiring all commercial drivers to have their eyesight checked every five years. These drivers must be able to read a pre-2001 number plate from 20.5 meters away and if found driving without their corrective lenses could receive three penalty points and up to a £1,000 fine.
However, a lot can happen in 5 years.
In 2010, a report by Specsavers showed that up to 1 in 3 individuals at work may have substandard vision. Their retail development director Mark Raines explained that it is those over the age of 40 who are most at risk from a rapid deterioration of vision, and may not even notice, saying that "A loss of vision can creep up on people."
The NHS recommends drivers should have their eyes tested every 2 years, whilst Scott Mourton, Managing Director of Milestone Insurance, suggests:
"Make sure you plan ahead and try to arrange an eye exam once a year at your least busy times. Keep drivers up to date with workplace and eye testing protocols and make sure to re-check eyesight after every incident."
If you are a fleet manager, make sure you implement yearly eyesight checkups for your employees, and avoid being part of these growing statistics.
Related Articles