Master your household and landlord insurance
---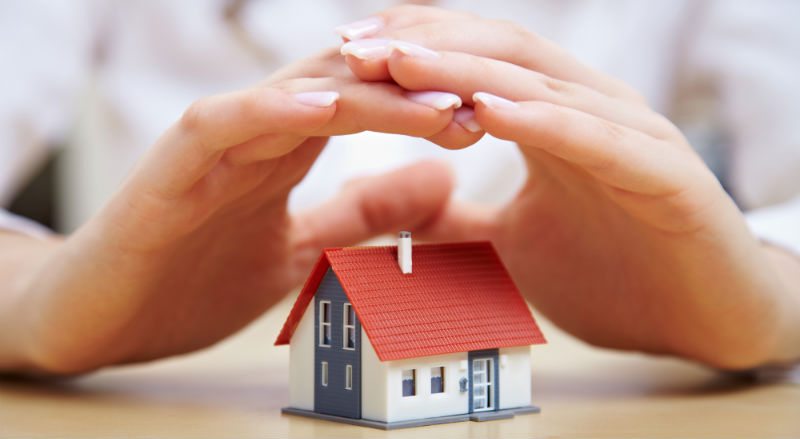 Finding the right household and landlord insurance can seem like a challenge, with cheaper quotes often not providing the level of cover homeowners actually need. To combat this, Milestone have put together a series of tips and tricks that can secure your property, reduce the risk involved and lower those premiums, without compromising the cover you need.
Secure your home
Ensuring your home is as burglar-proof as possible will reduce the likelihood of a theft occurring, and lower risk means lower insurance premiums.
Firstly, install a quality alarm, that is NASCOSS-approved, preferably with police response installed and make sure you inform your insurance provider. All Milestone's insurance policies will factor in whether or not you have adequate security on your property when we calculate your cover.
There are several other best practices to lower the risk your house presents, such as fitting secure, key-operated locks to all accessible windows and five-lever mortise deadlocks to external doors, complete with chain and spy-hole. Make sure doors are at least 44mm thick and that glass is certified to British Standards or consider laminated glass as it is much harder to break.
Insurers will often charge extra to insure high-value items so install a safe to lock away these items. Join a neighborhood watch scheme and make sure you advertise the scheme with a sticker in your windows. This will mean you have more people looking out for you and your home when you are not there.
An empty house is a prime target for burglars, and it is important not to advertise on social media that you are going away on holiday, or leaving your house unoccupied for any period of time. Time away from your home cannot be avoided so ensure you install external security lighting and time-switch lights for when you are and keep you house as visible as possible from the street by trimming any trees higher than 10 meters or within 5 meters of your property.
As well as making your house burglar deterrent, ensuring it is safe and functions properly will also help reduce the number of incidents, claims and total premiums. Fit smoke alarms in every room and a fire extinguisher in the kitchen, insulate your water pipes so they do not freeze and burst in the winter, set your central heating on a timer if you are away and bleed your radiators when necessary.
Get the right cover
Take the time to get the right insurance cover for you and understand the difference between building and contents cover.
Many insurers sell these as combined policies which can be very beneficial, but make sure you give an accurate total of the value of contents, never guesstimate. Underinsuring your goods can leave your claims unpaid, over-insuring and you will pay too much. To figure out this total, note down what everything would cost on a new for olf basis, room by room, including fittings.
When buying building insurance, your cover will be considerably less if you insure the cost of your property's rebuild as opposed to its purchase value. Also, a higher excess will mean greater costs for you in the event of a claim but will get you a discount on both your buildings and contents insurance and check whether or not it is cheaper to pay in one lump sum rather than by monthly installments.
Landlord specifics
If you are a landlord with a property to let, taking out the right insurance is vital as you cannot rely on standard household cover. In order to make policy purchases as simple as possible, many insurers offer single-contract, package policies specifically for landlords. Many do not know what their policy actually covers, with more comprehensive options covering damage or theft to tenants goods, so make sure you have the adequate cover for your requirements.
Landlords should also take the time to think about their target tenants. Professionals and families are likely to be more responsible than the younger generation and are less likely to experience problems and require you to make a claim.
Related Articles