How to reduce your fleet risk and fleet insurance premiums
---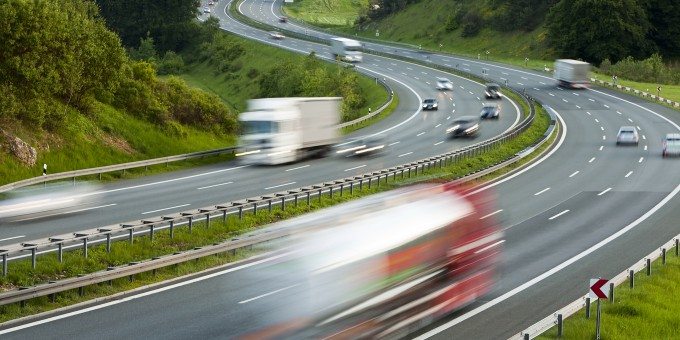 With the number of 'crash for cash' claims on the rise and 48 percent of commercial vehicle fleet managers seeing a rise in premiums increase last year, it has never been more important to ensure the safety and security of your fleet drivers and the general public.
Every company has the duty of care to ensure they do as much as possible to reduce fleet risk, ultimately leading to lower insurance premiums and with this in mind we have put together a list of how you can do just this.
1) Extensive driver training
A well trained driver, poses a far smaller risk than one who is not. Not only will these individuals be involved in fewer incidents, but insurance providers will reward companies who offer training courses and will certainly recognise a greatly improved claims record.
Not all insurers will allow upfront discounts, but many do offer support with driver training courses. Make sure you understand what each provider recognises before you sign up.
2) Manage your drivers
Knowing and reviewing your drivers, then managing them accordingly is key to reducing road risk.
For example, younger drivers are twice as likely to make an insurance claim, with triple the claims cost. Review your procedures for training younger drivers and put accident-prone individuals on their own policy.
In terms of the longevity of insurance cover, make sure you employ drivers with a clean licence. Criminal convictions, drink driving, speeding and penalty points can all have a negative impact on your premiums.
3) Alcohol and drug testing
Regular alcohol and drug testing with a zero tolerance policy, can dramatically improve fleet risk. Although this will not affect your insurance premiums, it will ensure the safety of others and the security of your company.
4) Invest in camera technology
Vehicle cameras will significantly improve driver behaviour and can provide invaluable data for defending and settling claims. It also should be used as a driver training tool as you can quickly see how your drivers drive in the real world.
Companies such as SmartWitness offer a variety of vehicle CCTV and security solutions that can detect unsafe driving, protect against claims and complaints, log a vehicles journey history, improve fuel economy, wear and tear,
and reduce incident frequency.
Crash for cash collisions cost the industry over £350 million a year so it has never been more important to install a forward-facing system or better still find an insurer that will pay for it for you.
5) Vehicle telematics
Good vehicle security such as tracking, alarms and overnight storage can reduce fleet risk and ensure your premiums come down in price.
Tracking devices can pinpoint a vehicle's location instantly, reducing the chance of a stolen vehicle claim, but they can also monitor driver behaviour. Alarms and immobilisers will ensure your assets are protected around the clock and storing your vehicles in a secure location over-night will demonstrate to insurers that there is little chance of loss or damage.
Keeping your vehicles in multiple locations can also reduce premiums as your assets are not all in one place.
6) Use vehicles that insure for less
Revamping your fleet or leasing newer vehicles with up to date safety and telematics systems can be expensive to do, but will save you money on your premiums.
Not only are these vehicles more secure but they are safer to drive and are less likely to be involved in an accident. Newer vehicles are also more fuel efficient and will experience far fewer breakdowns.
7) A thorough risk assessment
Make sure you have the right company policies in place i.e Not using the phone when driving and a well documented employee handbook. Working with your insurer to show them that you monitor incidents and take immediate action is one of the most effective ways to reduce risk, and insurance premium's on your fleet.
Risk assessment should be a regular occurrence, performed in house, including the accident claims process, focussing on which areas need improvement. Some insurance providers will have their own risk assessment teams who can determine the best solution for you.
8) Combine insurance policies
Like Milestone, certain insurers offer the opportunity for fleet managers to combine public liability, employee liability and fleet insurance cover. We help fleets compare insurance and get the best cover for you.
This, economies of scale approach is not available everywhere, but in this very competitive industry there will be room for negotiation to retain your business.
9) Policy Renewal
When you fleet policy is up for renewal make sure you check the fine print for any unnecessary additions and supplementary extras it may come with.
For example, windscreen cover will up your premiums even though the repair or replacement can be done cheaper independently. Similarly, you should shop around for breakdown cover which when purchased independently, can be much cheaper than the quote your insurance provider gave you.
10) Increase your excess
With immaculate safety and claims records, ask your provider whether the excess can be increased. As with car insurance, your premiums will be reduced but you will incur greater costs in the event of an accident. Review this carefully as it could end up costing you more than you would have spent with higher premiums.
Summary
Fleet insurance and risk management is a delicate and inevitable process, yet it is a necessary expense to provide appropriate protection for your drivers, the general public and your company at large.
With the employment, analysis and refinement of the solutions aforementioned, you can monitor and improve driver behavior, get the best deal and substantially cut your insurance premiums and road risk.
Related Articles