5 tips to reduce your motor-trade insurance premiums
---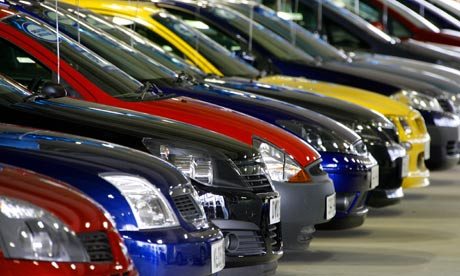 Minimising overhead's is a primary goal for every business and the motor-trade industry is no exception. Insurance is often overlooked when it comes to saving money and regularly falls into the regular outgoing payments, with businesses owners resenting the time-consuming administrative tasks associated with it.
This is not the case, so with this in mind we have put together a list of tips to help you reduce your motor-trade insurance premiums.
Perform a full business activities review
Time changes everything and your business could look different now to how it did last year. There are certain aspects of your motor trade business that frequently change and could have a huge impact on your insurance premiums. These need to be assessed on a regular basis.
Business type – Motor-trade businesses such as breakdown and recovery and vehicle salvage are regarded as much more hazardous than businesses specialising in MOTs, servicing and bodywork and are less likely to attract discounts. Be upfront with your insurer about your activities and will save you money on your premiums or at a later date, avoiding rejected claims.
Drivers – Employees come and go so make sure that you are no longer insuring someone who does not work for you anymore. Also, assess the importance of insuring all of your current drivers. Do they need to be insured? Are they on the right policy?
Vehicles types- Motor-trade businesses often require the use of different types of vehicles such as HGVs, high performance, imports and motorcycles. Make sure you review if you are insuring for the use of these vehicle types, this can save you a bundle.
Vehicle values – Vehicle values depreciate over time and insurance claims pay out at the trade price of the vehicle. Review your stock and make sure your insurer has the correct value for each one, this way you will not experience any shortfall.
Public & employers liability – Does your business have public and employers liability insurance? This is an essential type of cover and can save you a lot of time and money in the long-run if a member of the public or employee were to make a claim against you.
Excess – If you have had very few incidents over the course of you being in business then consider paying a higher excess to lower your premiums. In the event of an incident occurring, you will have to pay more but this can save you money over time.
Driver selection
Younger drivers under the age of 25, are far more likely to be involved in incidents and thus have higher premiums attached. Minimise the number of drivers on your policies and ensure the driver you do insure are over this age bracket, have no convictions and have restricted or no social use.
Premises trading
There are two types of motor trade insurance – road risk and combined policies. Motor trade road risk policies are designed for companies or sole trader's who need to buy, sell and repair motor vehicles or handle vehicles that they may not own. Combined policies offer the same degree of cover but in addition, will cover you for any damage and loss to your vehicles which are stored at your business premises. Make sure you have this additional cover if you need it or remove it from your policy if not.
Do your utmost to keep these vehicles safe overnight. Park them off the street, out of sight or even behind locked gates to deter thieves and minimise risk. Consider installing security lighting too.
Combine your insurance policies
Some insurance companies such as Milestone, allow you to save money by grouping together all your insurance policies into one. For motor trade businesses, this can include road risk and combined, fleet, tools and equipment and even home insurance policies. This also reduces the amount of time spent on individual administrative tasks.
Paying upfront & protecting your no-claims bonus
Paying by monthly instalments can be more expensive than paying for insurance cover up-front, sometimes by 10% or more! Also try to keep a clean record with as few claims as possible, this will build up your no claims bonus and trust with your insurer.
Related Articles