A landlords guide to protecting your unoccupied property
---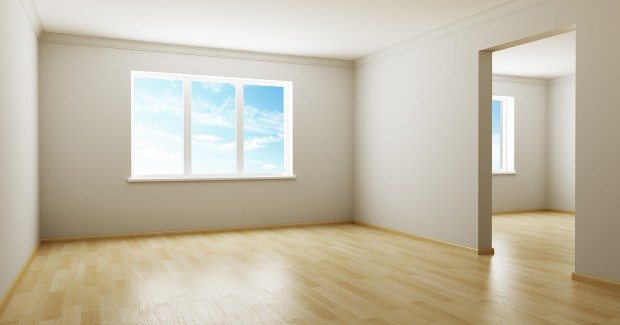 Last week we covered how to keep your landlord insurance premiums to a minimum. This week we are going to continue with this theme and delve into the ins and outs of protecting your unoccupied property.
In an ideal world, your property will always contain tenants around the clock, but there always comes a time when it lies empty. This could be down to the sale of the property, a scheduled renovation or the interim between two tenancy agreements.
What are the risks?
There are significant risks associated with leaving a property unoccupied with theft, vandalism, trespassing and squatters posing the most obvious threat. However, properties that are often neglected even on a small scale, are prone to water, fire, wind and hail damage and electrical explosions. There are also numerous environmental hazards such as stored chemicals, pollutants and materials that could contaminate the surrounding environment and if left unattended can become a difficult hurdle to overcome.
How to mitigate these risks
There are a number of simple steps landlords and property owners can follow to limit these risks, outside of purchasing extended cover for your unoccupied property.
"Occupy" your property
An unkept building is an advertisement for vandals, so giving your home a lived-in appearance will present your property as a less obvious choice. Regularly mowing the lawn, emptying rubbish bins, trimming weeds, removing garden waste, general cosmetic maintenance and even forwarding post will all give the impression that your house is lived in and coupled with light timers will take you most of the way to deterring intruders and protecting your vacant property.
Befriend your neighbours
Residential areas offer one of the most effective means of protecting unoccupied properties, by enlisting the help of neighbours. A good relationship with your neighbours will mean they keep an eye over your property and report directly to you if they detect anything unusual. If you respond quickly to any issues that arise it will prevent further problems like trespassing and theft.
Keep your property secure
Installing a quality, NASCOSS-approved alarm, with police response and infra-red movement sensors will deter potential intruders and alert police if the worst were to occur. If you would like to personally keep an eye over your property, CCTV could be the solution. Not only does it act as a visual deterrent, but it will provide any necessary evidence needed by police.
If your property is in a secluded area then erecting security fencing will make it much more difficult for intruders to get in. Concrete or water filled barriers also offer good protection against intruders. Ensure you fit secure, key-operated locks to all accessible windows which should be laminated and certified to British Standards and five-lever mortise deadlocks to external doors that are at least 44mm thick. This will not only secure your vacant property but continue to secure it when occupied.
Should your property have a large open space that needs protecting from fly-tippers and other intruders, concrete road barriers are incredibly effective at blocking vehicular access. Alternatively, plastic water filled barriers also provide a good degree of protection, but thanks to their light weight when empty, are easier to store and move around. Whichever you choose, protecting open areas of land from fly tipping and other forms of vandalism can go a long way to stop your property becoming an advert for further damage.
Perform regular maintanence
Regular maintenance of your property will reduce the signs of neglect and decrease the chance of costly damage. For example, insulating your pipes and putting your central heating on a timer will prepare your property for winter and carrying out yearly inspections of every room including the loft, basement, even the insulation, and external features such as the roof and gutters, checking for mould and damage.
Provide clear warnings
Although this is one of the more simple methods of protecting your property, it is also one of the most effective. Placing relevant signs such as "Beware of the dog" and "CCTV in operation" could mean the difference between a vandal breaking in or not.
Related Articles