Is your fleet equipped to deal with cold weather this winter?
---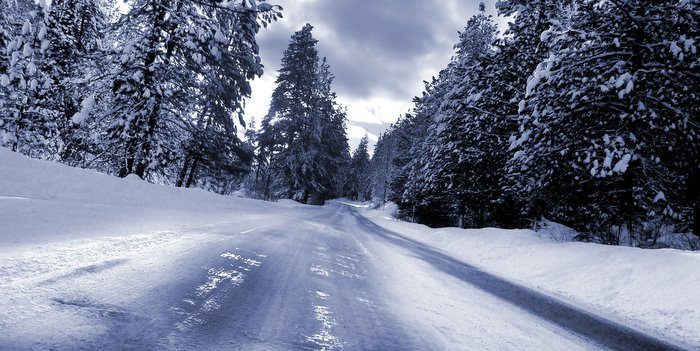 With the warmest Halloween on record, it has felt more like August than the middle of autumn, yet despite this exceptionally mild October, Britain is set to face one of the coldest winters for more than a century.
With persistent Artic fronts and heavy snow set to hit our shores over the coming months, there are a number of important check-ups fleet managers need to perform to best ensure their vehicles are equipped to deal with these cold conditions.
Fuel
In cold weather, water vapor that collects in the bottom of the fuel tank can be drawn into the fuel lines and freeze. This will prevent an engine from starting. To avoid this, ensure fuel levels are never less than half a tank full and in areas with more extreme temperatures, fuel-line anti-freeze, which you mix with fuel, is essential.
Lights and Wipers
Fleet managers need to ensure that each vehicle is fitted with heavy-duty blades that can cut through snow and ice buildups much easier than standard ones. With 40% of collisions taking place in darkness, they should also frequently check that each light is working on full beam.
Winter tyres
With skidding and poor judgement of braking distances in the snow accounting for 48% of all winter road incidents, fleet managers need to consider the weather conditions and temperatures in the areas in which they are driving and decide on the suitability of winter tyres.
These tyres are made using a different compound material to standard tyres, with the rubber staying soft and maintaining its grip in sub-zero temperatures. They also have wider grooves in their tread patterns with narrower slits at the edges which give much better grip on snow and ice.
If your fleet is required to travel abroad to Europe, severe weather conditions are almost a certainty and there are several countries in which winter tyres are a legal requirement. Germany, Austria, and Scandanavia, as well as Lithuania, Latvia and Estonia, all require compulsory fitting from October through to March. France, Switzerland and Italy also require winter tyres to be fitted but only on certain roads.
Tyre pressure
Large fluctuations in temperature can cause substantial losses in tyre pressure and improperly inflated tyres means a huge reduction in the gripping ability of that tyre. Fleet managers should actively encourage drivers to check tyre pressures several times a month.
Vehicle technology
All fleet managers should utilise the latest available technology, especially those with large commercial vehicles. Using front facing vehicle cameras and telematics enables fleet companies to monitor employees and provide invaluable data on their driving.
Drivers who are being monitored are more conscious of their speed and driving behaviour and coupled with front, rear, side and blind spot sensors, cameras and wide angle mirrors will greatly reduce the chance of an incident in cold weather.
This telematics technology can also provide valuable information on why an incident has occurred and what can be done to prevent them in the future.
To round-up
Even now, it is too early to predict just how severe this winter will be. This does not mean fleet managers can be ill-prepared so make sure you distribute sensible driving reminders and perform regular vehicle check-ups.
With an ever increasing demand for winter tyres and stocks running low, the sooner a decision is made the better. Even if snow does not fall, these tyres perform much better than standard tyres in temperatures below 7 degrees Celsius so act now to ensure your fleet stays safe on the road this winter.
Related Articles