Why our New Year's Resolutions for your fleet won't fail
---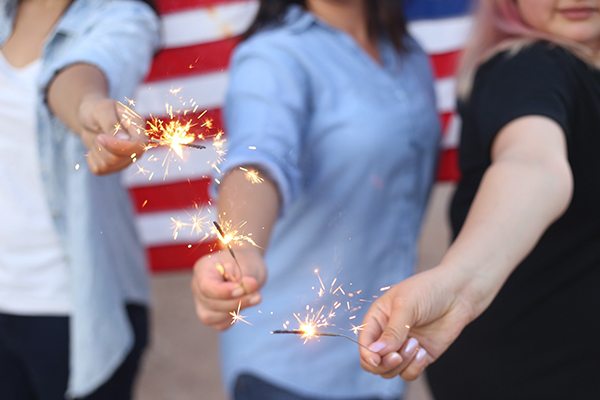 It is sometimes inevitable that your New Year's Resolutions will get plunged into the dark chasm of failure and regret. Okay, this might be a slight exaggeration, but if you want your resolutions this year to reward you with prosperity and better fleet management, then fear not! If you're the owner of a vehicle fleet, we have some fantastic news for you. Instead of entering the New Year with apprehension, have a think about beneficial changes you can make to help your business expand and run more smoothly.
We know that fleet managers are constantly looking for ways that enable them to manage their fleets more efficiently. Therefore, as we enter 2015, our team of specialists has created a comprehensive and achievable list of New Year's Resolutions that will not fail to help your business run an efficient and economical fleet. Read on to see our top tips!
Tyres
Many people underestimate the importance of protecting wheels. If your tyres are under-inflated, this could lead to increased rolling resistance, which results in fuel inefficiency, as you have to burn more petrol in order to keep your vehicle moving. Under-inflated tyres also wear unevenly and are more susceptible to blow-outs. Also, just a warning: stock tyres are produced in specific sizes, so be wary when swapping these for new ones, as different sizes can create more rolling resistance and decrease fuel economy!
Driving Style
Fuel economy decreases exponentially with careless driving such as unnecessary acceleration, braking and speed. You might think it's common sense, but you'd be surprised how many people don't realise how much money they waste by driving in this fashion. Not only is sensible driving more efficient and economical, but drivers are far less likely to be involved in an incident, and doesn't add a lot of time to journey times!
Training
Sometimes, the most basic techniques are the most effective and successful. Providing effective driver training courses, from motorway driving skills to braking and acceleration and congestion-free route planning are invaluable when it comes to driving vehicles proficiently. Many professional bodies offer courses that can help your drivers reduce fuel costs by 10% and increase efficiency in the process.
Furthermore, well-trained drivers pose a far smaller risk than ones who are not and some insurers reward companies with upfront discounts and support for drivers who are extensively trained, with all recognising an improved claims record, lowering premiums.
Maintenence
Spending time carefully maintaining your vehicles can pay off significantly, in the long run. Not only does it ensure that your employees are protected and safe, but it is every employers duty of care and it helps enforce your reputation and business values.
On a regular basis, check your oil and coolant levels, tyre tread and tyre pressure, wash you're vehicle and make sure it is fully prepared for the harsh extremities of each of the seasons. Above all, stick to the owners manual which is designed to help you extend the life of your vehicle.
Organisation
Organisation and management of the vehicles themselves is vital when running an efficient fleet. It's shockingly easy to add unnecessary additional weight to your vehicle, which ends up burning extra fuel. Furthermore, it's always worth checking the air filters in your fleets, as a dirty filter restricts airflow into the engine, which is incredibly harmful to the vehicle's performance and economy. Whilst we're on the subject of air, did you know that air conditioners use up to 10% extra fuel? It is making driving staff aware of small changes like this that are crucial to improving overall fleet efficiency.
Telematics & Cameras
Telematics technology was created and developed to let drivers transmit important information over long distances. It is highly versatile and can be used for a wide range of purposes, from avoiding traffic delays to analysing your quality of driving. Tracking devices can pinpoint a vehicle's location instantly, reducing the chance of a stolen vehicle claim, but also monitoring driver behaviour.
Vehicle cameras provide invaluable data to significantly improve driving style and it can be used as an effective training tool, as you can quickly see how your drivers perform on the job. This improves fuel economy, wear and tear,
and reduces incident frequency.
Many insurance companies promote the use of telematics and camera technology to decrease the costs of their services and provide their clients with the best offers.
Insurance
Arguably the most important aspect of running a competent and cost-effective fleet, insurance is a rising issue for owners. With figures released recently revealing that nearly 50% of UK commercial vehicle businesses have experienced significant surges in their fleet insurance premiums, resulting in increased operating costs, seeking competitive insurance deals by reducing the amount of claims, incidents and vehicle wear and tear has never been more critical.
If you'd like to discuss any of our recommendations and strategies with us in more detail, then we'd love to hear from you!
Related Articles