Fleet Management Trends for 2015
---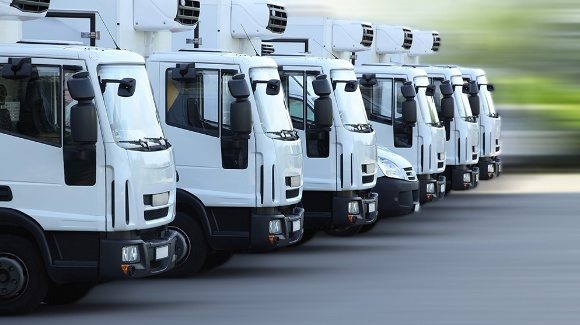 Making predictions that aim to calculate the state of the fleet industry in several years' time is a challenging task.
At Milestone, we're fully aware that businesses are only able to enhance their performance if they make a detailed strategy based on projected developments and changes. Therefore, as we enter 2015, our team of specialists has created a comprehensive list of forecasted trends that will not fail to help your business run efficiently and economically, whilst giving you valuable insights into the future of the industry.
Whole-Life Costs
Currently one of the most important fleet issues, the whole-life cost refers to the financial depreciation of the worth of a company's assets over time as they mature. Subsequently, the maintenance and running costs associated with this older technology increase.
Analysis of whole-life costs can aid in the evaluation process when deciding whether or not to procure new assets that may offer economical and environmental benefits. In terms of a prediction, we doubt whole-life costs will be a major concern in future years. With the UK economy steadily recovering from a recession and the housing market also experiencing major growth, this won't be a prevalent issue in a few years' time.
Risk Management
The UK Corporate Manslaughter (England, Wales and Northern Ireland) and Corporate Homicide (Scotland) Act in 2008 has made this a dominant issue in the fleet management sector. Businesses now hold a greater responsibility when it comes to safeguarding their assets and employees.
Although this will continue to remain a concern for the industry, there are now highly advanced ways to minimise any potential risks. One of these methods is the use of telematics. This technology was created and developed to allow drivers to transmit important information over long distances. Telematics technology is highly versatile, can be used for a wide range of purposes and can greatly influence your vehicle insurance policies.
Many companies use this technology to decrease the costs of their services and provide their clients with the best offers. With fraudulent insurance scams on the rise, this technology has become vital to enable the smooth running of any fleet.
Finally, risk assessment should be a regular occurrence, performed in house, including the accident claims process, focusing on the areas that need improvement. Some insurance providers will have their own risk assessment teams who can determine the best solution for you. Fleet insurance and risk management is a delicate and inevitable process, yet it is a necessary expense to provide appropriate protection for your drivers, the general public and your company at large.
With the employment, analysis and refinement of the solutions aforementioned, you can monitor and improve driver behaviour, get the best deal and substantially cut your insurance premiums and road risk. To read more about fleet managers' duty of care, click here.
Driver Management
Knowing and reviewing your drivers, then managing them accordingly is key to reducing road risks. For example, younger drivers are twice as likely to make an insurance claim, with triple the claims cost. Review your procedures for training younger drivers and put accident-prone individuals on their own policy. In terms of the longevity of insurance cover, make sure you employ drivers with a clean licence.
Criminal convictions, drink driving, speeding and penalty points can all have a negative impact on your premiums and undermine your brand values. Regular alcohol and drug testing with a zero tolerance policy, can dramatically improve fleet risk. Although this will not affect your insurance premiums, it will ensure the safety of others and the security of your company.
Green Fleet
With growing concerns surrounding the issues of climate change, including a general consensus by world leaders following the Copenhagen Cimate Change Summit that there must be an extensive international operation to reduce carbon emissions significantly in order to prevent global temperatures rising, CO2 will continue to be a main focus for governments worldwide.
In the UK, we already have emission taxes imposed, which are set to increase in the near future. Many companies understand that climate change is at a critical stage and are working harder than ever to reduce pollution. This will result in companies encouraging their employees to choose vehicles that lower CO2 emissions over traditional modes of transport. This can be aided by the use of telematics, which enables staff to drive more economically. The technology is highly versatile and can be used for a wide range of purposes, from avoiding traffic delays to analysing your quality of driving. This helps businesses increase efficiency and productivity.
Customer Expectations
When it comes to customers, transparency is key. They expect a long-standing history demonstrating high performance, stringent safety standards and proven efficiency. Striking the balance between understanding and dealing with several complex issues, as well as attempting to exceed customer expectations is difficult, on top of the internal departmental management. The importance of relationships is often underestimated. Fleet managers can improve client affairs by establishing a relationship based on trust from the outset.
By showing attentiveness to the welfare of your employees, you not only enhance external relations, but you enrich internal relations too. This can be achieved through compliance and driver testing. Being trained to the highest possible standard encourages your drivers to develop useful skills and a general awareness on the roads. Furthermore, the utilisation of telematics technology will leave your customers feeling rest assured that your fleet is operating safely and responsibly.
Related Articles