Soaring number of whiplash claims is inflating insurance premiums
---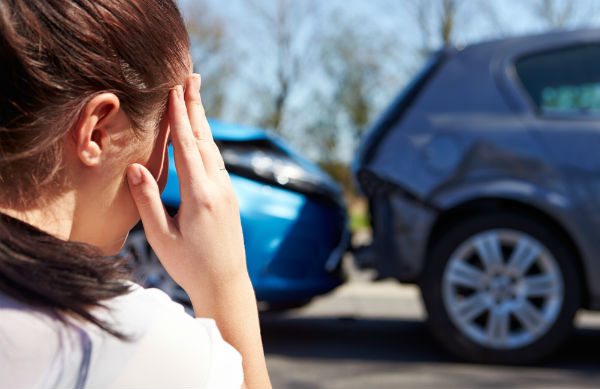 With fraudulent insurance claims on the rise, the UK's largest insurance firms have seen the number of whiplash injuries soar.
Aviva, the largest general insurer are anticipating a 9% rise on claims this year, topping 840,000 resulting in honest drivers facing an extra £93 annually in insurance premiums.
The UK's infamous "compensation culture" costs Britain £2.5 billion in whiplash injuries alone, with 80% of those hurt in a car accident specifying this trauma as a reason to acquire compensation. This means British drivers make more claims for whiplash per car collision than any other western European country, so it is unsurprising that every year the Association of British Insurers detects thousands of unscrupulous claims.
Of the claims made last year, 24 out of 25 personal injury claims were purchased by third parties, such as lawyers or claims management organisations, as opposed to the individuals directly affected.
What procedures are currently in place to prevent fraudulent claims?
In April 2013, the Legal Aid, Sentencing and Punishment Act (LASPO) became law. This illegalised referral fees paid by lawyers and restricted the charges they could request for handling whiplash injuries and consequently, the Institute and Faculty of Actuaries reported that whiplash claims fell by 19%. Furthermore, new laws were introduced in October 2014 that cap the costs that can be paid to doctors for medical whiplash reports.
As of 6th April 2015, it will be compulsory for lawyers dealing with whiplash claims to obtain a medical report through a new online portal known as MedCo.
What can we do to ensure the risk of these insurance scams is minimised?
Despite new, more comprehensive legislation, insurance companies are concerned by Aviva's findings and have called for more complex procedures to be deployed. These include:
1) Enforcing a reduced limitation period, meaning that all whiplash claims must be made within a year of the accident occurring (as opposed to the current three-year rule).
2) There must be medical records to support the reported symptoms suffered by the claimant. It must also be evidenced that the illness has lasted longer than three months.
3) Insurers will be expected to arrange the necessary treatment to the injured claimant, regardless of accountability.
4) Damages should be distributed according to a clear, transparent tariff.
5) Prohibiting referral fees (such as those by replacement car hire companies).
Lord Faulks, Minister of State for Civil Justice and Legal Policy, commented, "We have banned law firms from offering inducements to potential clients, and changed the law so that courts can throw out claims in cases involving fundamental dishonesty."
What are the next steps in stopping fraudulent whiplash claims?
The Association of British Insurers has created an industry-wide database (Insurance Fraud Register) that will enable insurers to detect dishonest claims more efficiently. These procedures already seem to be having an effect on insurance premiums, with the Association of British Insurers claiming that policy costs have fallen by 7% to around £356 over the last couple of years.
However, with Aviva declaring that policy costs are set to rise this year, the company are requesting a different approach to handling whiplash claims, suggesting the utilisation of rehabilitation techniques to treat victims, rather than the current cash reparation procedures that are in place. In the long run, this may prove to be more beneficial to convalescents requiring continual medical attention as a result of genuine whiplash injuries.
Related Articles