Are new car registrations good for British business?
---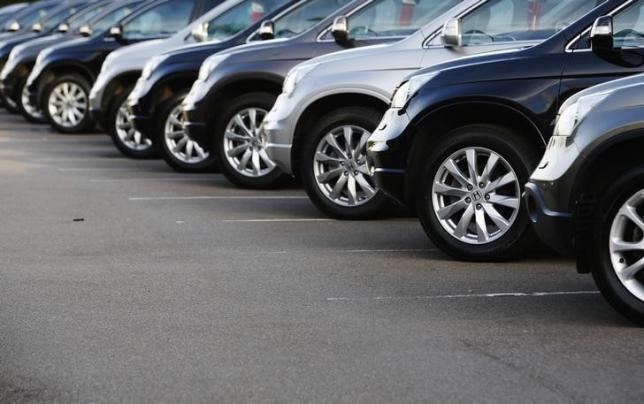 In the commercial motor industry, an increase in new car registrations can only be good for British business. With the date for new car registrations fast approaching, car buyers are on the lookout for the best deals. The impact of this from a business perspective could be huge. As companies rush to increase the size of their fleets or to replace old vehicles during the latter stages of the year, service providers need to be ready to act. The only problem being, that the cost of new vehicle investment will increase the risk averse attitude of managers and decision makers alike. So, for insurance providers and brokers it is imperative price competitiveness is maintained.
The Facts
One surprising figure provided by Auto Express states that it is the 41st consecutive month of new car registration increases, up 5% in July compared to the same month last year. This begs the question, why are we not talking about how positive this is for the industry. The UK's new car market has seen consistent strong growth since early 2012 and data provided by Fleet news indicates that nearly half of those registrations (100, 920) (47.9% of all new cars) were from fleet and business customers.  With that many prospects out there, there is no shortage of potential business to ponder.
What has changed?
When you talk about new cars or new anything's to be honest, you never really stop to think what has changed? It's quite interesting to think that cars now are so much more than 4 wheels and an engine. We have improvements in all areas of car design with specific focus given to car safety and eco-friendliness. Safety improvements are not only physical vehicle enhancements but human factor preventative measures. There have been improvements in the manufacturing of airbags, seat belts, Anti-lock brakes etc. as well as advances in technology. But, there has also been much more activity promoting the effects of not taking breaks during long journeys and drinking driving.
This is all important stuff considering the increase in cars on UK roads between 2005 and 2015 was estimated to be close to 1.6m.
With the commercial motor sector seeing a 48% increase in commercial vehicle registrations it is also very apparent how important our transport services are to the UK economy (Keynote, 2014). Legislation introduced in 2007 around the 'Corporate Manslaughter and Corporate Homicide Act' made it much more difficult for organisations to turn a blind eye to safety concerns of employees, meaning serious management failures resulting in a gross breach of duty would be dealt with more swiftly within the legal system. You can presume then, that decision makers would be willing to improve their vehicles in order to take advantage of improvements made by manufacturers, alleviating safety concerns, benefiting everyone in the process.
The Impact of Flexible Finance
How then are companies paying for these new trucks and cars and why is it easier now than before to do it? There seems to be a new wave of flexible payment options available actually making premium brands more attractive to the new car market than they once were. The Society of Motor Manufacturers (SMMT) Chief Executive Mike Hawes attributed finance deals and advanced technologies that can often make cars much cheaper to run as being an influencing factor in the confidence people have when making purchasing decisions. It is also a reason why the market is expected to continue to keep performing well, albeit at a more modest rate, coming into the closing stages of the year. This confidence in new car buying is backed by a rapidly improving recovery in new car registrations across Europe, where there has been slow growth over the last couple of years.
Think Positive!
So, the boom of new car sales and the positive impact it is having on the commercial motor sector should make you feel good about the future. Flexible payment options will make it much easier for fleet managers to expand their fleets of cars, trucks, vans and HGV's and the continuing improvement of the vehicles on offer, along with the improvement in our economy and the economy in Europe will make it much less risky for those same managers to make that needed investment. That's a win for car manufacturers, a win for vehicle buyers and a win for service providers… and, that's great for British business!
Related Articles