Fleet Management Trends For 2016
---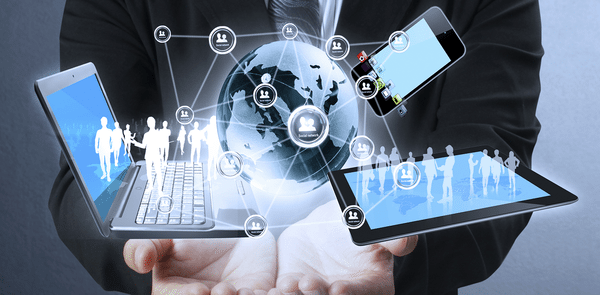 As we have now hit 2016, it's only right that we give you our take on the top trends likely to catch fire during the course of the year. Last year, we saw how the "internet of things" has allowed mobile and connected devices to flourish and how telematics technology has become the norm in modern fleets. We have also seen developments in control and reporting systems that help fleet managers to truly understand performance, safety and efficiency. As always it's great to see new and exciting innovations, but we want to know what's up next for the industry…Here are our top 5 fleet management trend predictions for 2016.
1. Faster connected data
As fleets upgrade their telematics technology to 3G and 4G networks, they'll benefit from greater bandwidth and faster data downloads. This will allow telematics data to be extended beyond fleet management to other software systems in the company, thereby becoming a tool for optimizing entire business processes. Telematics information collected from the field could be connected to accounting, payroll and driver training software through desktop and mobile devices with location tracking, job dispatch and vehicle diagnostics data all contributing to a more integrated tool.
There will be a lot of action in the connected vehicle space this year as well with a proliferation of driver applications that rely on in-vehicle connectivity. Vehicle connectivity enables telematics data to be processed and fed back not only to the fleet manager, but also to the drivers in real-time so that they can make informed decisions about their driving.
2. Social media integration
If you own a fleet of any size, a well-executed social media marketing strategy can help business growth and ultimately increase fleet value. Fleet managers are realising this potential with more likely to implement some kind of social media integration this year. Other than being a great way to reach out to potential customers, build brand awareness and improve reputation; social media can be used to make current customers aware of delivery times, locations and order statuses. For example, some couriers are using telematics technology to send an automatic GPS location update to Twitter and Facebook so followers know their driver is in the area — simultaneously catering to loyal followers and making it easier to gain new customers along the way.
3. Autonomous vehicles
The concept of a fully automated, driverless car is one of the most fascinating tech ideas. For many of us, the concept seems difficult to imagine as a reality. Progress toward the self-driving car, however, is well underway. Just look at how Ford is tripling its fleet of fully-autonomous Hybrid test vehicles. They will add 20 autonomous vehicles to their fleet, bringing the total to 30 by 2018. We are even seeing the introduction of App-Link technology allowing for improved mobility.
The challenge for the telematics industry now, is to take on the prickliest of issues such as privacy, regulation and security. The security, legal and regulatory challenges are likely to represent bigger roadblocks than the technical challenges for self-driving cars. An industry-wide effort is needed to address those issues and it will be interesting to see how this progresses over the next 12 months.
4. Security and Safety
There's no doubt that one of the more challenging professions to be in over the next five years will be IT security. As the telematics market is by nature very data-intensive, anyone who produces software has to see the development of security software as a big project. As fleet management systems are increasingly software-based, telematics data security will become an even bigger challenge for fleet managers. However, securing telematics networks and protecting telematics data does not have to be overwhelming. Expect to see more fleet managers adopt secure software development processes, impose stricter rules for authorizing who can access certain data, provide security training across their organizations and promote best practices for data security.
5. Vehicle Purchasing
It is forecast that most fleet managers will not make changes to the types of vehicles acquired in 2016 compared to past model-years. The lower cost-per-barrel of oil has caused a slowdown in the energy industry, which has prompted most companies to adopt conservative replacement schedules. However, there are significant changes that have occurred in the large van segment, which has witnessed a dramatic transformation with the discontinuation of popular traditional models and the introduction of new Euro-style vans. In the longer-term, as companies continue to look for ways to cut fleet expenses, there is likely to be a shift away from driver-dedicated fleet vehicles to car sharing and autonomous vehicles.
Related Articles