How do great couriers deliver great service?
---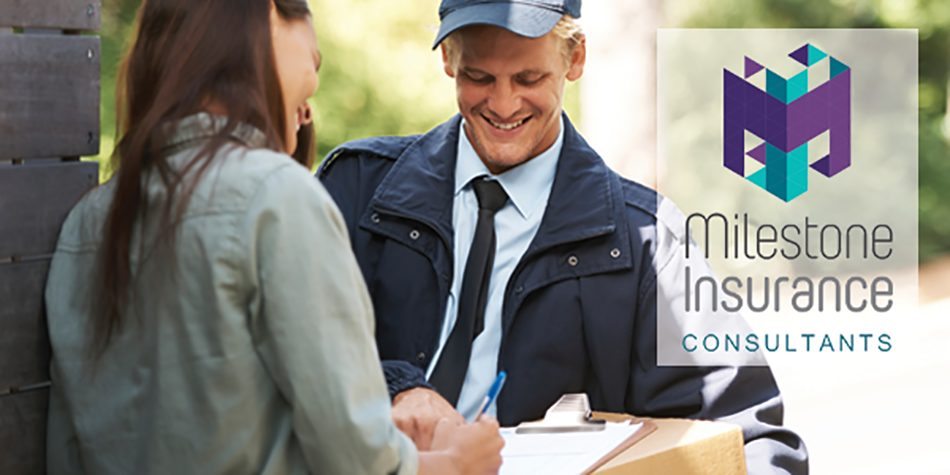 Digitally connected consumers, looking for lower prices, greater convenience and a seamless experience when buying, receiving and returning products, are forcing post and parcel companies to rethink traditional parcel delivery.
With competition getting fiercer online, the need to establish a competitive edge has never been so obvious. This is not only about offering quality services and products, but making sure the business has good customer support. On-time delivery of orders can set couriers apart from competitors, and below are some of the benefits of effective courier services that we believe emphasise this point.
Speed of delivery
Instant delivery is usually the number one demand of customers ordering online or over the phone. Couriers can offer speed of delivery depending on price and by charging the customer more for the benefit of next day delivery services, customer service levels are generally set consistently high. No matter what you're sending or whom you're shipping to, you can guarantee next day delivery to your customers in the UK, alleviating business pressures and reducing costs. A courier service that can fulfill a promise to your client is definitely worth retaining, allowing for an effective business relationship to continue in the future.
Reliability, trust and peace of mind
Whether you are an online retailer or run your own business from home, trust is an important factor when using a courier or postal service. Most parcel delivery services are known to be reliable, however it is important to ensure that the parcel delivery service you opt for is reputable. With the wealth of information online, one of the best ways to do this is by searching for customer reviews and asking others about their past experiences of local couriers in your area.
Being able to rely on a delivery service to get your package to its destination on-time and impress your customers is vital. Not worrying about if the goods will arrive on time comes almost guaranteed with a same day courier and you need not worry about damage of goods while on route as most responsible couriers will have goods in transit cover included in the service they provide. Find out more about goods in transit insurance and how it could benefit you or your business by clicking here.
Your parcels are insured!
By using a fully insured and legal service you know your goods are in safe hands. If the courier you are using is carrying someone else's goods for a fee or to make money, they need to be insured for the carriage of goods for hire and reward or courier use. You cannot use ordinary van insurance for this purpose. We offer cover ranging from one driver to any driver over 21 for couriers in the UK & Europe. Click here to find out more about the covers available for couriers.
Tracking your goods
Parcel tracking has revolutionised the way couriers interact with customers and for the first time, transport management systems have the capacity to replicate the infinite knowledge of the human brain. However, unlike even the most talented transport manager, a computer can deal with hundreds of locations at the same time meaning that artificial intelligence can now be used for day to day planning, not just strategically.
Parcel tracking is a great tool for commercial and domestic deliveries alike. No matter what the type or detail of the tracking, the actual way in which the parcel is processed is relatively simple. A barcode is assigned to the parcel, which is scanned by everybody who comes into contact with it. This means that it can be easily updated as it passes from shipment to shipment without confusion or the possibility of human error. When it finally reaches its destination, your package is usually scanned for the last time – sending the information to the tracking system once delivered and signed for. You can track your consignment at all times online with a tracking number and literally follow it to the actual destination, enabling you to plan your day with an understanding of when you are going to expect your parcel to arrive.
Accurate and understandable pricing
Most courier services charge according to the size and weight of the parcel. This is an accurate figure in nearly all instances, ensuring you're not overcharged. It'll also be easier to include an accurate postage price for your online listings making pricing up products more efficient and reliable. In addition to standard prices, you can get flat rates or even pay by calculating the distance travelled. This will help you make better decisions considering the multitude of choice in the market and the amount of pricing options available to you.
Give us a call
With a rapidly changing marketplace, dominated by the innovation of companies such as Amazon and with consumers demanding a better last mile service that keeps them in control of how, when and where their parcels are delivered, postal and parcel businesses need to ensure they are keeping up with changes in demand.
For more information about our commercial motor insurance services, give us a call on 0113 258 2219. You can also submit an online form and we'll get back to you quickly to discuss your needs.
Related Articles