Top tips for protecting your property this winter
---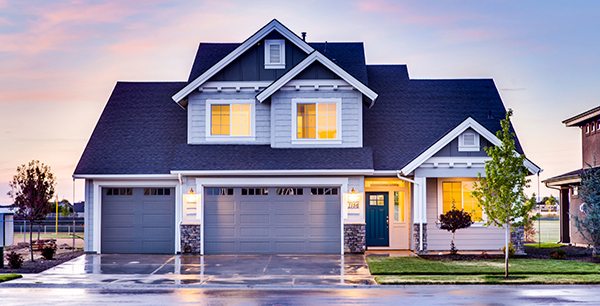 With the winter weather roaming in its important to ensure you and your home are protected against property damage. We have provided some useful tips to consider as the Christmas holidays approach. Make sure you are prepared! 
Have you informed your tenants of the best ways to protect your property?
Well-informed tenants are the best protection against winter property damage. Don't assume that your tenants know how to deal with the cold weather; many won't. Similarly, you should remember that it is your responsibility as a landlord to make sure they have the information they need. Consider putting together an information pack, including things like basic boiler operation and how to keep warm. Remind tenants to periodically turn the heating on (using the timer system if one is available) if they go away over Christmas, in order to ensure that pipes don't freeze.
Think about insulation
Make sure that you check the basics when thinking about insulation, starting with obvious draft points. Invest in some draft excluder to keep doors and windows secure. Check the cladding around your boiler and pipes, and make sure that taps and faucets don't leak.
Keep it warm! – If you're trying to save money this year and think that keeping your heating off will cut your costs, you may be wrong. If your property becomes too cold over the winter, you could face more damage in the long-term. It is advised that you keep your central heating on at a minimum temperature of 15°C throughout the day and night, to prevent your pipes from freezing. This will also help to avoid problems with damp and condensation. Remind your tenants to keep the property warm throughout the winter if you're a landlord.
Check the pipes 
Potentially, the worst damage caused to a property is as a result of frozen pipes. Make sure you check all external pipes for breaks, leaks, and blockages. Blocked or leaking pipes can freeze during the cold months, then expand and burst – causing expensive water damage.  Consider insulating all external pipes, taps and water tanks.  Knowing where to locate the stopcock when needed in a hurry can be a life-saver.
Clear out the gutters
Now check the gutters, overflow pipes and drainpipes for cracks, damage and blockages. Fallen leaves and twigs will likely have landed in the gutters during the autumn months, which could also cause blockages later on. Blocked or damaged gutters and pipes could lead to severe water damage to the roof or walls of the property – which may mean big insurance claims and loss of rental income – as your tenants may need to move out while it's seen to.
Get your boiler checked
Having no central heating over the winter period is the last thing you want to be dealing with. So be sure to get your boiler serviced before the cold weather really kicks in. Always use a Gas Safe registered engineer when you book in your service – visit Gas Safe to find a certified engineer in your area. You may also want to think about taking out boiler cover if you don't already have it. This will ensure that a qualified engineer will be on hand to sort out any problems with your boiler or central heating as quickly as possible – meaning you won't be stuck without heating or hot water if your boiler suddenly breaks down.
Flood Damage
Many people are under prepared for the risk of flooding. Although the UK is generally spared some of the world's more extreme weather, we do have to put up with long periods of rain and wind or even storms during the winter months. If there is potential for flooding to occur in your area, it is important that you:
Are able to move essential items to higher floors and know how to turn off your gas electricity and water mains supplies.
Have sandbags ready – These can be used to reduce the amount of water entering your property, blocking air bricks, doors and basement windows.
Keep your neighbours informed and ask them to keep a check on your property if you are away.
Check the predicted high tide times when the risk of flooding is at its highest (if you live in coastal areas).
Keep an eye on weather warnings and be prepared to evacuate if told to do so.
Keep mobile phones charged up.
Monitor the amount of snow on roofs and clear them before accumulations reach unsafe levels.
Ensure roof tiles and slates are secure and replace any damaged tiles, so that you do not get water inside the loft/roof space.
Are secure and fairly free from leaves and debris. Blocked gutters are a common cause of water blockages.
Put outdoor items away, or secure them. The main danger in a storm tends to be flying debris so it is very important to put everything away. It is also a good idea to remove any loose branches from trees as well.
Check your insurance policy
Make sure that you understand the terms of your landlord insurance policy. Remember that maintenance-related issues tend not to be covered by landlord policies. This means that you need to make sure that your property is fighting fit for winter – both for your own peace of mind, and for that of your tenants. Sometimes no amount of planning and preparation can prevent the weather damaging your property. Buildings insurance offers peace of mind, so ensure your policy is up to date and covers what you need it to. We provide a range of insurance options for you to consider. Visit our website for more information.
Related Articles